Investor Keeps Taxes Down, Profits Up With Kensington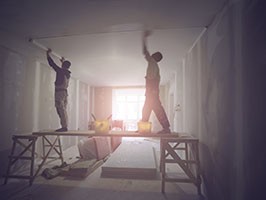 For Karl Peterson, residential property investment is a family business. The family buys buildings in need of repair, guts them, rehabs them and then rents them out.
With more than two decades of experience, Peterson has developed a sharp eye for a building's potential. His pet peeve: "When people don't do things the right way."
Shoddy attempts at renovation are just work he's going to have to redo. "I want it perfect," he says.