Kensington Research & Recovery Assists Adults with Developmental Disabilities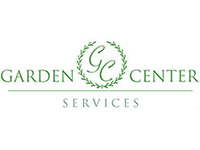 Chicago, IL (March 2010)–In keeping with its commitment to give back to local communities, Kensington Research & Recovery teamed up with Garden Center Services, a non-profit organization dedicated to helping individuals with developmental disabilities, to renovate a home located in Burbank, IL for the center's residents. The entire Kensington staff shredded their suits and ties in exchange for jeans, t-shirts and handfuls of paintbrushes as they devoted a cold day in February to improving the living conditions of the home's disabled residents.
After meeting the residents they'd be helping, Kensington employees, none of whom are professional painters in the least, got down to business in an effort to paint the living room, dining room and five bathrooms of the 16-room residence. It was a lot of work, but the team rallied together and worked diligently. With their clothing stained in blots of forest and light green paint, they left later that afternoon having accomplished their goal.
Garden Center Services thanked Kensington for helping them grow dignity and independence for individuals with disabilities.
The entire Kensington staff was grateful for the opportunity and plans to continue its volunteer efforts in Chicagoland communities and look forward to working with Garden Center Services in the future.
Click here to learn more about Garden Center Services.