Cook County Property Tax Appeal Deadlines for 2017
All property tax appeal windows for 2017 have closed. Click here for the 2018 calendar.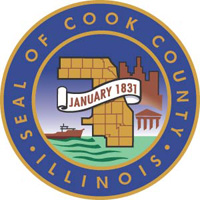 Below is a listing of deadlines for appealing your property taxes in your township in 2017 with both the Cook County Assessor and Board of Review.
Dates in green have been announced (the window to appeal is now open)

Dates in red have passed (the window to appeal has closed)

Dates in gray are estimated based on previous years
The earliest you can submit a property tax appeal is the date listed as "Open for Filing" and no property tax appeal will be accepted after the "Closed for Filing" deadline.
Why appealing by yourself can cost you more money than using Kensington
Get Your Free Property Tax Reduction Estimate
Cook County Township
Cook County Assessor
Open for Filing
Cook County Assessor
Closed for Filing
Cook County Board of Review
Open for Filing
Cook County Board of Review
Closed for Filing
Barrington

March 10

April 10

August 1

August 30

Berwyn

April 28

May 30

September 25

October 24

Bloom

September 15

October 16

January 2

January 31

Bremen

April 17

May 17

August 28

September 26

Calumet

June 28

July 28

October 30

November 28

Cicero

March 21

April 21

August 1

August 30

Elk Grove

April 24

May 24

September 25

October 24

Evanston

February 23

March 27

August 1

August 30

Hanover

September 5

October 5

January 2

January 31

Hyde Park

July 20

August 21

December 18

January 16

Jefferson

July 26

August 28

December 11

January 9

Lake

September 1

October 2

December 18

January 16

Lake View

April 10

May 10

August 28

September 26

Lemont

May 8

June 9

August 28

September 26

Leyden

June 16

July 17

October 30

November 28

Lyons

May 25

June 26

October 30

November 28

Maine

May 11

June 12

September 25

October 24

New Trier

March 2

April 3

August 28

September 26

Niles

September 11

October 12

January 2

January 31

North Chicago

September 12

October 13

December 18

January 16

Northfield

August 1

September 1

December 18

January 16

Norwood Park

March 2

April 3

August 1

August 30

Oak Park

March 1

April 3

August 1

August 30

Orland

July 28

September 14

December 11

January 9

Palatine

March 30

May 1

August 1

August 30

Palos

April 3

May 3

August 28

September 26

Proviso

July 14

August 14

December 11

January 9

Rich

September 1

October 2

January 2

January 31

River Forest

February 2

March 7

August 1

August 30

Riverside

February 6

March 10

August 1

August 30

Rogers Park

January 30

March 1

August 1

August 30

Schaumburg

August 18

September 18

January 2

January 31

South Chicago

September 15

October 16

December 18

January 16

Stickney

June 8

July 10

October 30

November 28

Thornton

August 15

September 15

December 18

January 16

West Chicago

May 25

June 26

November 13

December 12

Wheeling

July 6

August 7

November 13

December 12

Worth

June 23

July 24

November 13

December 12
Get Your Free Property Tax Reduction Estimate