Cook County Property Tax Appeal Deadlines & Due Dates 2019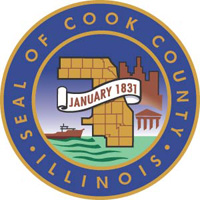 Below is a 2019 listing of deadlines for appealing your property taxes in your township for both the Cook County Assessor and Board of Review. Click here for our 2020 calendar.
Dates in green have been announced: the window to appeal is now open

Dates in red have passed: the window to appeal has closed

Dates in gray are estimated based on previous years
The earliest you can submit a property tax appeal is the date listed as "Open for Filing" and no property tax appeal will be accepted after the "Closed for Filing" deadline.
Learn why appealing by yourself can cost you more money than using Kensington
Get Your Free Property Tax Reduction Estimate
Cook County Township
Cook County Assessor
Open for Filing
Cook County Assessor
Closed for Filing
Cook County Board of Review
Open for Filing
Cook County Board of Review
Closed for Filing
* North suburbs will be fully re-assessed in 2019 as part of the triennial schedule
Get Your Free Property Tax Reduction Estimate