Why Bother Appealing Your Cook County Property Taxes?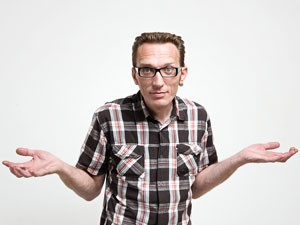 If you're like many Cook County homeowners, you probably cringe when you open your property tax bill to discover yet another hike.
You may even believe you are trapped in an inequitable system that leaves you little choice but to write the check – or sell your property.
After all, why appeal in "Crook County"?

The Opposite Is True
While some taxpayers fear that appealing could set them up for later retaliation, we've found no evidence to support that the do-nothing strategy works, nor that Cook County will seek retribution for appealing.
In fact, quite the opposite is true. The system anticipates the tens of thousands of people who do appeal their assessments. When you don't appeal, you are underwriting the tax savings of the people who do. The Cook County Board of Commissioners hosts seminars on how to appeal, in recognition that the mass appraisal system of tax assessment is susceptible to inherent discrepancies in fairness.
Cook County Residents in for a Taxing Year
This year, the news has been especially bad. As the Chicago Tribune reported, Cook County residents are in for a very taxing year. The average homeowner may see hundreds of dollars in additional property taxes.
Get Help in Appealing Your Cook County Property Taxes
If you don't appeal your assessment, you are almost certainly paying more than your fair share. The best strategy is to appeal every year – and even twice a year. If that sounds complicated and a little unfair, it is. But, as more than 10,000 happy Kensington clients have discovered, you don't have to navigate the process on your own.
We have 16 years of experience on behalf of property owners who took advantage of our no-risk guarantee and our Cook County Property Tax Algorithm.
You win or you pay nothing
We've helped save clients thousands of dollars on over 24,000 appeals. If you win – and we win more than 90% of the appeals we are involved in – you pay a percentage. If we don't save you money, you pay nothing. You can't lose, unless you sit on the sidelines during the property tax appeal season.
What are you waiting for? Take advantage of our free estimate to determine your potential property tax reduction today to reduce tomorrow's dreaded property tax bill.