Cook County Property Taxes Increasing & 3 Hard Truths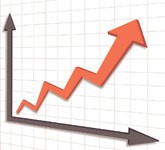 Cook County property tax bills are expected to be released on July 1, 2015. According to the Chicago Tribune, they're expected to go up by $90 per home on average. Here's how the increase stacks up based upon what township you're located in:
Chicago: property taxes on a home with a market value of $199,000 will increase $90 from $3,237 in 2014 to $3,327
Northern Cook County suburbs: property taxes on homes with a market value of $263,000 will rise to about $6,544 from $6,389
Southern Cook County suburbs: property taxes will go down about $51 on average, so the bill on a $163,000 home will be about $4,850 this year from $4,901 in 2014
Individual bills in specific suburbs will vary according to Cook County Clerk David Orr
As always, a variety of homeowner tax exemptions are available
Three Hard Truths
Property taxes have not declined on every home in Southern Cook County. In the words of The Daily Southtown, "Property values declined in the south suburbs, but property tax rates went up and some of the poorest communities in the Southland continue to have the highest property tax rates in Cook County… The highest composite suburban property tax rate in all of Cook County… belongs to Ford Heights at 38.45%. The market value of an average home in that suburb is $26,500 and the average property tax paid is $1,894… The lowest suburban property tax rate is in Barrington, 7.1%… where the average home value is $320,000 and the average tax $5,735."
Additionally, what's more concerning to many is how Chicago Mayor Rahm Emanuel will plug the $1 billion budget Chicago Public School pension shortfall. Many expect further Cook County property tax increases next year.
Lastly, Cook County Board President Preckwinkle wants to increase the sales tax by 1% to 10.25%, making it one of the highest in the nation. New York City's rate is 8.875% and San Francisco's is 8.75%. Between increased property and sales taxes, the total tax burden in the Chicago metro area is becoming one of the highest in the country.
Property Tax Appeals
All of the above are even more reasons to appeal your property taxes. Doing so is the only way to ensure that you pay only your fair share and not a penny more. If you don't appeal your property taxes, you're probably paying more than you have to.
Contact us for a free, no obligation property tax appeal estimate