Kensington Volunteers Making a Difference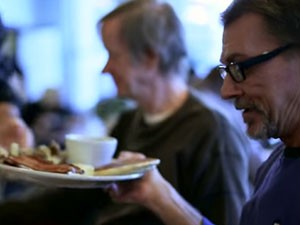 In any business, the real reward comes from making a difference for your clients. That's what motivates us at Kensington Research and Recovery.
But it's nice to be able to make a difference in your community as well. That's why for the past four years, we've teamed up with the Inspiration Corporation to help feed homeless and low-income residents in Chicago's Uptown neighborhood.
That's where the Inspiration Corporation operates the Inspiration Cafe, a genuinely inspiring place where more than 26,000 hot and nutritious meals were served to needy Chicago residents last year.
Continue reading →