Group 8 Opens for Property Tax Appeals at Board of Review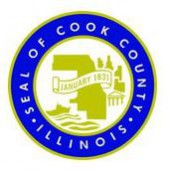 The Cook County Board of Review (CCBOR) has opened Group 8 townships for 2017 property tax appeals. If your home is located in one of the townships listed below you have until the deadline of January 31st to appeal your 2017 assessment at the CCBOR.
Bloom
Hanover
Niles
Rich
Schaumburg
Confused about which township your property is in? You can either contact us with your property address and we will look it up for you or you can click here.

The CCBOR is an independent government agency, separate from the Assessor's office, and it has the authority to reduce property valuation assessments.
If you successfully appeal now at the CCBOR you will see the savings on your 2nd installment property tax bill in July 2018 (property taxes are paid in arrears). If you do not appeal at the CCBOR before the deadline of January 31st you will not have another opportunity to appeal your 2017 assessment and save money on your July 2018 property tax bill.
Contact us before the deadline for a free analysis of your property's assessment in comparison to others and to discuss whether an appeal makes sense for you. We will only recommend an appeal if we think there is a strong argument that can be made for your property.