Are You Leaving Money on the Table with Your Property Tax Appeal?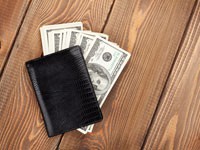 Have you appealed your property taxes online?
While the convenience is appealing (no pun intended), you could be leaving money on the table: hundreds and possibly thousands in property tax savings. Why?
You Need to Make a Case
If you want your home to be considered for a property tax appeal, it doesn't take much to file. However, if you want to make a strong appeal argument then you need to provide compelling evidence to support your appeal.

More often than not it's all about the comps when constructing your argument for appeal.
This is why we've built a property tax reduction algorithm: to identify the most accurate and relevant comps that result in the highest property tax reduction possible.
Best Practice for Appealing
Every appeal should involve thorough due diligence. If you've appealed on your own in the past how much research did you conduct to make your appeal argument? How much time did you spend searching for the best comps? If the answer is "not much" then you may have left money on the table.