How to Prepare for Mortgage Refinancing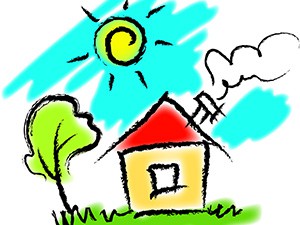 With rates bouncing into near historic lows, it might seem like a great time to look into mortgage refinancing. But with so much still unsettled in the economy and the coronavirus fallout still uncertain, experts expect rates – and processes – to fluctuate for weeks to come.
It's a combination of factors that has left many lenders with a record number of re-finance applications and a diminished capacity for processing them. Lenders are taking two to three times longer to process loans, according to our mortgage expert.
At the same time, the mortgage secondary market – in which investors purchase packages of closed loans – is showing little interest in packages of loans with very low interest rates during a period of heightened economic risk.

Shelter orders have also thrown off the speed at which getting things done, like appraisals and notarizations, can be accomplished.
Loan Officer: Get Documents Ready during Lull in Processing
At Kensington, our Illinois-licensed loan officer is monitoring all of this very closely and says refinancing applications are essentially stalled at the moment. But that's no reason to miss out on the right opportunity when the circumstances change.
Instead, consider taking the time to pull together the documents you will need to apply and to carefully consider your goals so that when you do apply you will be able to compare the best options for meeting them.
These are the documents you will need to have when you are ready to apply:
Proof of income, including pay stubs, tax returns, W-2s and/or 1099s
A credit report
Statement of debts and assets
If you have any questions in the meantime, click on the link below and set up a time to talk with our loan officer. We're here to make sure our clients get the best possible deal for meeting their goals.
Contact Our Mortgage Specialist