Cook County Property Tax Math Is a Zero-Sum Problem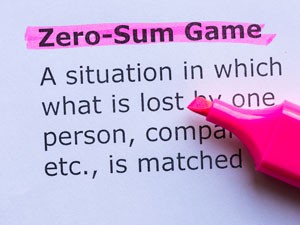 When you see or hear the words "Cook County property taxes" in the headlines, you can pretty much assume it's not going to be good news. Unless, perhaps, you are a well-heeled business owner with a team of attorneys scrutinizing your tax bills.
For everyone else, it's a safe bet that:
The county's budgetary pressures will continue to increase, and
Your property tax payments will be increasingly relied upon to close the gaps.
What doesn't come out of your tax bill will come out of somebody else's – and vice versa.
The system is prone to errors in assessed property values, but it puts the burden on property owners to be sure they're not paying more than their fair share. It's a zero-sum process that leaves those who don't appeal subsidizing the savings of those who do.

How Can You Be Sure You're Not Paying More than Your Fair Share of Property Taxes?
You can put your hopes in the law firm that just dumped its solicitation into 10,000 mailboxes promising you results before they've ever really run your numbers. You can also try to appeal on your own.
Or, you could follow the lead of the more than 20,000 residential and commercial property owners over the past 17 years who have taken the risk-free step of relying on the experts at Kensington Research and Recovery to assist with their property tax appeal. You don't pay anything unless you win. And our clients win over 90% of the time.
It's Not Too Late…
No matter where you are in the appeals calendar, you may benefit from a free evaluation of your property tax situation. Taking action now could mean years of savings going forward.
Regardless of where you live or the size of your home, your fight is our fight – and we come armed with some serious analysis. We've got a proprietary algorithm that drills down deep, taking thousands of valuations and past appeals into account, along with detailed property characteristics. It's a methodology that has produced a track record of winning more than 90% of the time. If we don't think you have a winning case, we won't waste your time, or ours.