3 Common Property Tax Appeal Misconceptions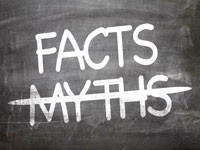 Since we were founded in 1999, we've heard many concerns and misconceptions about appealing your property taxes. Let's set the record straight:
"Why Bother?"
While many people feel it's a waste of time to appeal their taxes because they don't understand the system, or they think it won't have an impact, over 65% of Cook County homeowners that appeal their property taxes see a property tax reduction at the Board of Review, as reported by Chicago Lawyer. You can also appeal with the County Assessor earlier in the year.

Our success rate is over 90% with reductions ranging from $900 to $5,000+ per year.
"Property Taxes Are a Fixed Cost"
If you do not appeal them, your property taxes are almost certain to increase unless, under a proposed new exemption, your home's value is less than $250,000 and you live in the City of Chicago.
The only way to see a reduction is to appeal. Many of our clients see significant reductions instead of increases, the difference between the two is often $2,000 or more.
"I Can Choose My Own Comparables"
If you compare your assessed value with a few houses in your neighborhood, you can be doing yourself a disservice and leaving a lot of money on the table. Reason being, those properties may be over-assessed and due a reduction if they appealed, and comparing your assessment to a house that is assessed higher than perhaps it should be isn't giving you the strongest argument possible. These properties may not even qualify as a comparable, or those with lower property taxes may qualify for exemptions that you don't.
Still others think their property taxes may actually increase if they appeal (they won't) and few understand the triennial period of Cook County property tax assessments. Whatever the case, working with a professional property tax consulting service is the easiest way to effectively overcome these concerns and get the reduction you deserve.