Appeal Your Commercial Property Taxes or Lose Big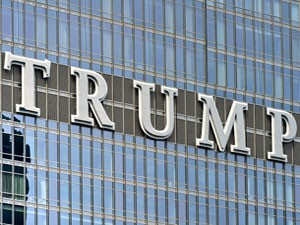 Commercial property owners in Chicago are still reeling from Mayor Rahm Emanuel's $588 million property tax increase, which will be phased in over four years. As Crain's Chicago Business reported last October, the 18% rate hike will add millions of dollars to the taxes of Chicago's largest downtown office towers.
But one billionaire real estate mogul from New York will likely find a way to minimize paying his share of the increase.

As the Chicago Sun-Times observed that Republican presidential hopeful Donald Trump knows how to use his clout and connections to legally dodge whatever his dislikes. "I try and pay as little tax as possible because I hate what they do with my tax money," Trump told NBC News in January. That's why he hired a Chicago firm to represent him in his successful efforts to slash the property taxes on Trump International Hotel & Tower by $11.7 million (39%) seven years – that's huuuuuge! (But not uncommon for those who appeal…)
Trump Effect
Politics aside, Trump's property tax appeals are yet another reminder that when those who appeal property taxes win, those who don't lose, and lose big these days. Property taxes are a zero sum game, so if Trump's property taxes go down, others have to go up – unless they appeal them.
Those that don't appeal their commercial property taxes are almost guaranteeing that they will pay more than their fair share, and that's before the inevitable future increases. To fund its massive debts, Chicago needs even more money than we're seeing in the current property taxes. So we'll soon see more steep increases, making it that much more important for property owners to appeal every year.
Why You Need Help to Appeal
Unless you're well versed in how to make an income and expense based argument and have both an accounting and mathematical background, you'll want to leave it to the experts at Kensington. Let us assist with the appeal of your commercial property taxes instead of taking a risk by trying to appeal on your own.
Thus, love him or hate him, there's a valuable lesson to be learned from Trump's brash but legal maneuvers to minimize his tax bills. It's yet another reminder that those who appeal their property taxes win, and those who don't lose.
During our more than 15 years in business, we've helped save more than 10,000 clients millions of dollars in property taxes due to inequitable over-assessments. Our success rate is over 90%. Isn't it time to have Kensington on your team?
Contact us for a free commercial property tax estimate today