Cook County Tax Officials Make Multimillion Dollar Error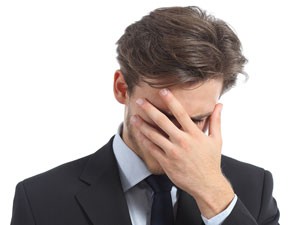 Republican presidential hopeful Donald Trump has garnered much negative press coverage over his alleged avoidance of paying his fair share of Cook County property taxes. The Chicago Sun-Times has reported that Trump hired a Chicago firm to represent him in his successful efforts to slash the property taxes on Trump International Hotel & Tower by $11.7 million (or 39%) over seven years.
Oops!
Although he openly admits that he tries to minimize his tax burden, it turns out that Trump has been a victim of ineptitude on the county's part. As the Chicago Sun-Times reports, "Cook County tax officials mistakenly believed billionaire Donald Trump didn't pay all the property taxes owed on his namesake Chicago skyscraper, shorting schools and other government agencies. They were wrong."

The Cook County Treasurer's office thought Trump had failed to pay a nearly $2.4 million tax bill in 2010, which had swelled to $4.7 million over the past six years because of penalties and interest. But the county now acknowledges that Trump's 2010 bill was miscalculated and that he paid his property taxes in full. Tax officials "are moving to erase the erroneous tax delinquency that has been on their books for years," according to the Chicago Sun-Times article.
What This Means for You
If a billionaire business mogul, represented by a Cook County alderman's law firm, has trouble dealing with Cook County's property tax system what can you and your fellow Cook County homeowners and small business owners expect?
With all of the complexity involved in the Cook County property tax system, it's important to use a trusted consultant such as Kensington Research and Recovery to assist in appealing the property taxes on your home. During our more than 15 years in business, we've saved more than 10,000 residential and commercial clients millions of dollars in property taxes, from $750 to $5,000+ per year, with a success rate of more than 90%.
Contact Kensington to get your free Cook County property tax appeal savings estimate today