Don't Be Fooled: Appeal Your Assessment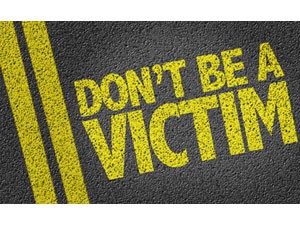 There are many reasons homeowners in Cook County don't appeal their property tax assessments.
Some don't think they can win. Others fear that the act of appealing could drive their assessment up. Some assume the process is too complicated, or requires expensive legal help.
But "the painful truth," according to Chicago Tribune columnist Eric Zorn is that, "if you don't appeal your Cook County property tax assessment every chance you get, you're a fool."

In a recent column Zorn describes reaching that conclusion after 30 years of owning property in Cook County and appealing his assessment only once. The assessments seemed reasonable, Zorn wrote, and he worried that appealing was a "gamble" he could lose.
Appealing Your Property Assessment Is a No-Risk Effort that Can Yield Ongoing Savings
But as a spokesman for Cook County Assessor Joseph Berrios describes in the column, there is no risk in seeking a reduction. Many of Zorn's "reasonable" assessments were likely too high given the rate of successful appeals. More than half of all appeals in Cook County were approved at the first stage, the column reports. An appeals process through the Cook County Board of Review boosts the success rate up to 80 percent.
Zorn acknowledges that foolishness doesn't really account for all of the assessments that go unchallenged: the process can be intimidating and time consuming. But it's a process designed to find and correct the flaws in assessed values. If you don't appeal, you're very likely underwriting the savings of those who do.
We'll Do the Work So You Don't Pay More Than Your Fair Share
There's no good reason to pay more than your fair share. If you take advantage of the expertise at Kensington Research and Recovery, we'll take all the work out of the process. We've got a proprietary algorithm that mines the data on comparable properties in a way that ensures we've turned over every last detail in supporting your case. You pay nothing up front and we only charge a fee if we save you money.
Don't be fooled into thinking your assessment is fair.