Mortgage Rates As Low As 2.5% For A Limited Time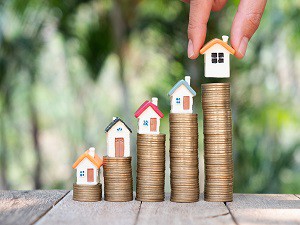 United Wholesale Mortgage (UWM) is offering mortgages rates for as low as 2.5 percent for buyers meeting certain criteria who can close soon. Titled "Conquest," this new program is designed to increase demand for homes and spur a strong purchase season despite the economic impacts of COVID-19 across the country.
UWM is the nation's largest purchase mortgage and wholesale lender, but it doesn't deal directly with borrowers. It works with independent mortgage brokers, such as Kensington Research & Recovery, Inc., who can offer these lower rates to customers. UWM's "Conquest" program offers mortgage rates that are a full percentage point below what was available recently, according to news reports.

The "Conquest" program enables brokers to go after new customers, including those that a broker lost to another lender just weeks ago, said UWM CEO Mat Ishbia, noting that brokers who can close quickly will "dominate." The rate can lock for anywhere from 8-22 days.
Select borrowers are eligible for the rates that range from 2.5 to 2.99 percent for a fixed-rate 30-year mortgage. Eligible borrowers may include:
Purchasers of primary and secondary residences
Must not have closed with UWM over the past 18 months
This program is designed to allow mortgage brokers to earn new business as the economy picks up again and purchases increase, illustrating why it is good practice to work with an independent mortgage broker.
Access to Hundreds of Lenders to Get the Best Deal
In addition to UWM, Kensington has access to hundreds of mortgage lenders and can help you find a great deal.
A home can be your biggest investment as well as your best chance for saving money. A small change in your mortgage interest rate can save thousands and even tens of thousands over time. In one case, a family saved $35,000 over 10 years due to a more favorable ratio of interest to principal when the interest rate dropped from 4.25 to 3.75.
Today's rates are much lower, offering savings that may not be seen again for a while. If you are looking to reduce your monthly payment or interest rate, access cash in your home, pay off your home faster or pay more principal and less total interest, a mortgage broker may be able to help you reach your goals.
Contact the Experts at Kensington for Your Mortgage Needs
At Kensington Research & Recovery, Inc. we are homeowner advocates working to ensure that more of your money is converted into equity or money you can use instead of paying more than your share in taxes and interest payments.
We have saved Illinois homeowners thousands of dollars in property taxes by appealing their assessments. Our mortgage brokerage services can save thousands and sometimes tens of thousands on mortgage expenses. Complete our online application today and let us shop for the most competitive rates for your home mortgage.
Learn More About Our Mortgage Services