Assessment Notices Mailed For New Trier and Norwood Park
Assessment notices have been mailed by the Cook County Assessor's office for New Trier and Norwood Park. If you own property in either of these townships the one month window to appeal your 2017 assessment at the Assessor's office is now open. The deadline to file an appeal is April 3rd.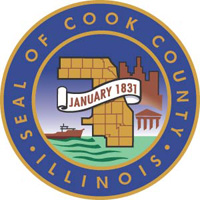 Cook County has 38 townships which it divides into three groups for the purposes of reassessment: city, north suburbs and south suburbs. New Trier and Norwood Park townships are both located in the north suburbs group.  The next scheduled triennial reassessment year for the north suburbs group is 2019. However, you may appeal your assessment every tax year, including in non-reassessment years. Due to regular changes in the housing market we believe reviewing your assessment annually, to determine whether or not an appeal makes sense, is in your best interest.