Assessor's Office Announces New Model for Property Assessments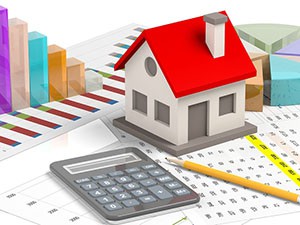 In a year in which the Cook County property tax system was repeatedly declared broken – by  investigative journalists, a non-profit group, an academic study and, indirectly, the voters who decided in March not to return Cook County Assessor Joseph Berrios to office – the Cook County Assessor's Office has announced a new model for residential property assessments it describes as a "huge step forward for Cook County."
In recent months, the Civic Consulting Alliance (CCA), the University of Chicago, ProPublica and the Chicago Tribune have documented flaws in the county's property tax system that have led to a whopping transfer of taxes on undervalued homes and pricey commercial properties to homeowners with the least valuable homes. Berrios noted in the press release that he operated under a system that he inherited and that has been in place for 40 years. Nevertheless, the office has pledged to work to fix the process.

"Improving residential assessment has been a priority during my time in office. It pleases me tremendously to see we are achieving what we set out to do," Berrios said in a statement. "This is a huge step forward for Cook County."
All Chicago Residential Properties to Be Reassessed in 2018 Under New Model
As part of the effort, the office will reassess all properties in Chicago for the 2018 tax year. Ordinarily the office reassesses a third of Cook County properties each year — roughly 1.8 million parcels of property — as part of its triennial assessment.
Rogers Park Township, one of eight city townships, is the first to receive reassessment notices.  About 11,000 residential parcels have been reassessed under the new model. Reassessment notices contain proposed taxable property values for 2018, which will appear on second-installment tax bills due in the summer of 2019.
According to the announcement, the new model, which used a "comparable sales direct market comparison method of valuation," produced far more accurate assessments than traditional techniques.
Don't Pay More than Your Fair Share
A fairer assessment system would be good news for Cook County taxpayers. But the only way to be sure that it's fairer for you is to do a thorough analysis of comparable properties and appeal your assessment. At Kensington, we have a proprietary algorithm that uses a detailed search of property attributes to find the properties that make the strongest case for your appeal. And our analysis of your assessed value is absolutely free. There is no obligation to hire us to assist you with an appeal. You pay nothing unless we help you obtain a significant reduction in your assessed value. That's a savings that can pay off year after year.