Chicago Property Tax Hike: Getting Closer…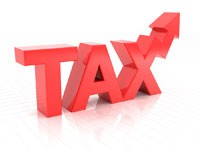 We've all heard about the City of Chicago's proposed property tax increase to cover a gaping hole in the budget.
As Thomas Corfman of Crains Chicago reported on July 29, 2015, more and more city aldermen are getting on board the property tax hike train, which could amount to $250 million: a 32% year-over-year increase from the property tax levy in 2014.
An excerpt of his article:
"'In normal times there would be mighty resistance (to a big property tax hike), but the aldermen and public as a whole have become educated as to just how dire the city's financial situation is,' said Ald. Joe Moore, 49th, who was elected in 1991 and ranks third in seniority on the council. 'While there will still be considerable political blowback on a property tax vote, I don't think it is fatal because the alternatives are worse.'
"Support for a city income tax as an alternative to a property tax hike is growing, said Ald. Roderick Sawyer, who represents the 6th Ward on the South Side. But such a solution would require a change in state law, and wouldn't come quickly, if at all. In the meantime, while smaller tax hikes and budget savings will help, consensus is growing on the council that a big property tax hike will be necessary, aldermen say."
Never a Better Time to Appeal Your Property Tax Assessment
The above serves as yet another reminder to appeal your property tax assessment, both at the Cook County Assessor's Office and at the Board of Review. If you don't, you may pay more than your fair share of property taxes.