Exemption to Provide Property Tax Relief for Survivors of First Responders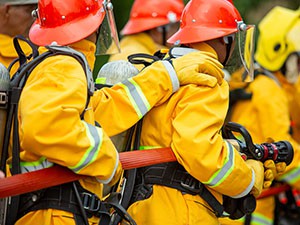 The surviving spouses of Chicago police officers, firefighters, active duty soldiers and other first responders who have died in the line of duty will be eligible for an exemption waiving the city portion of their property tax bill, under an ordinance that will take effect next year with the 2019 tax bill.
While state lawmakers originally authorized this bill in 2012, it required the sponsorship of local officials. The measure was sponsored in Chicago by 11th Ward Alderman Patrick Daley Thompson.
"While our debt to their service and sacrifice cannot possibly be repaid, their legacies are carried on by the families they loved," Mayor Lori Lightfoot said in a statement. "We will continue to do everything in our power to ensure we can make their lives a little easier."
Continue reading →