Cook County Board of Review Annual Report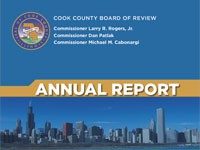 The Cook County Board of Review annual report for 2015 is out and contains some interesting statistics:
61.6% of Board of Review property tax appeals were successful: see graphic below and compare with our 90% success rate
319,500 appeals were filed
86% were filed online (how many of these are leaving money on the table?)
2014 tax year marks the fourth time since tax year 1977 that the second installment tax bills have been mailed out on time
There are 1.8 million property parcels in Cook County and 5.2 million residents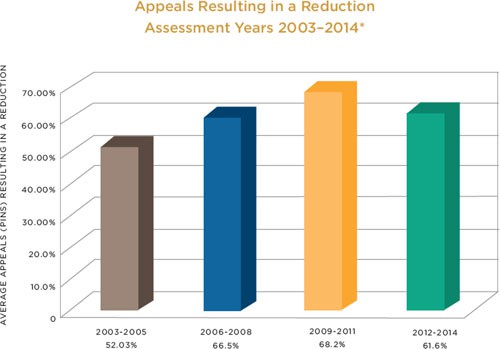 You can download the entire Cook County Board of Review 2015 annual report here.
Cook County Property Tax Appeal Success Rate
Our clients' property tax appeal success rate is over 90% in Cook County, and we typically achieve reductions of $1,000 to $5,000 per year. Our success rate is 30% higher than homeowners submitting their own appeal electronically or using a third-party online service.
The Board of Review window is only open for a few more townships this year. Stay tuned here for an announcement of when the Cook County Assessor's Office will begin accepting property tax appeals for each township in 2016. This announcement is usually made in mid-January. The Board of Review is expected to start opening township 2016 property tax appeal windows in early August.
Contact us for a free Cook County property tax appeal estimate