Cook County COVID-19 Property Tax Payment Extension Expires Oct. 1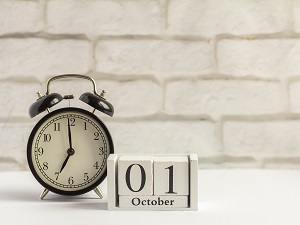 The Cook County COVID-19 property tax payment extension expires Oct. 1, 2020, the last day to pay the second installment tax without penalty.  Typically due Aug. 3, the second installment interest penalties for late payments were postponed in recognition of strained economic conditions caused by the pandemic. Any payments made on or before Oct. 1 will be considered paid on time.
Under state law, late property tax payments are charged 1.5% of the total property taxes owed per month, which is collected by the Cook County Treasurer. Payments made after the Oct. 1 deadline will be subject to late payments.

Review Your Taxes During Tight Times
During tight times, it is a good idea to review your tax bill. Don't pay more than you should. Kensington Research and Recovery can provide you with a free, no-obligation estimate of how much you may be able to save by appealing your assessment. Our clients include:
Homeowners: We will estimate how much you may be able to save based on the most relevant comparable properties. We use a proprietary algorithm and the most up-to-date data available to back up our estimate.
Property Managers: Based on a list of your addresses, we can estimate potential savings.
Business Owners: Have you recently purchased a property? We can provide you with an estimate of how much you may save with an appeal of your assessment.
Let the Experts Do the Work for You
Making the most effective argument for reducing your assessment requires more time and expertise than most property owners can pull together on their own – and many just don't. But merely hoping that the county assessment got it right is a formula for overpaying. At Kensington, we have deep expertise and a proprietary algorithm designed to drill down into the details of your assessment and identify the strongest arguments for a reduction.
We have been providing tax relief for homeowners and businesses since 1999. Our tax team experts will leave you with the confidence of knowing that any and all opportunities for reducing your tax bill have been addressed – in addition to leaving you with potentially thousands of dollars in savings.
We have helped save thousands of  homeowners, business owners and property tax managers $25 million dollars in property taxes with successful appeals of over 35,000 properties.
Contact us for a free, no-obligation property tax appeal assessment today.