How to Refinance Your Mortgage Without Paying Closing Costs Upfront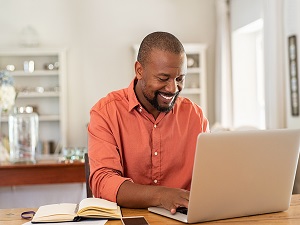 Many homeowners would like to refinance their mortgages but are turned off by the concept of upfront closing costs and fees. Typically, closing costs represent 2-5% of the loan's total value, but this nominal fee shouldn't scare you away from refinancing. In the long run, you could still be saving thousands.
There are many options for homeowners when it comes to paying the closing cost and fees associated with refinancing their mortgage loan. From rolling them into the cost of your loan to finding a lender who can do a zero-cost closing, there are numerous ways to handle these costs.
Side-Step Unnecessary Costs
Rule #1: Negotiate everything – or have a mortgage refinancing partner or broker negotiate for you. With a little persuasion, you may be able to get the closing costs decreased or wrapped into your loan so you don't have to pay them out of pocket.
If you are switching to a new lender, you can often negotiate a zero-cost closing. In this scenario, your interest rates will most likely be slightly higher or your closing costs may be added to your principal owed. So while technically you're still paying the fees, you avoid paying them upfront, and you'll still be saving money in the long run.
"Closing costs will encompass property-related fees, such as an appraisal, as well as attorney's fees, loan origination fees, mortgage insurance fees, title, escrow and recording fees, and more," said Kensington's licensed loan officer, Neil Juneja. "To lower these costs, homebuyers will want to negotiate and comparison shop, and check with their local government for low-interest loan programs or grants."
If your new lender's closing costs are non-negotiable, you may be able to roll these costs into your loan to avoid paying them upfront. And remember, while you may have needed to fund the escrow account for your new lender at closing, any escrow funds held by your previous lender will be refunded to you after closing.
Lastly, if your lender is an institution where you do other banking, you can ask them to waive some of the fees based on your status as a customer. It never hurts to ask, and many homeowners are surprised by what they can achieve with simple negotiations.
Partnering with a Mortgage Broker
If negotiating isn't working (or is giving you a massive headache), partnering with a mortgage broker can make this process smoother and more efficient. At Kensington, we may be able to help you:
Reduce your monthly payment
Reduce your interest rate
Pull cash out of your home
Pay more principal and less total interest; or
Pay off your mortgage faster
Loan officer Neil Juneja is an industry veteran with over 17 years of experience, a master's degree in Computational Finance from Carnegie Mellon University, and a passion for helping clients save money. He has helped countless homeowners negotiate lower mortgages and save thousands. Whether you're looking to reduce your monthly payment or pay off your home sooner, the Kensington team can help you.
Contact us through the link below to get started.