Get Started Appealing Your Assessment with the Ease of Clickable E-Signature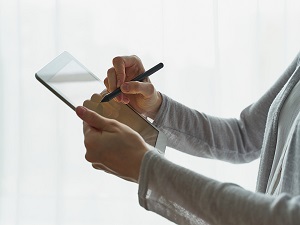 Property owners can now sign property tax appeal forms electronically – with no need to obtain the services of a notary
At Kensington, our services are designed to help property owners save time and money, and we put a premium on making things as convenient for our clients as possible.
These days, however, there's more than convenience to be gained in streamlining the process.  Our adoption of e-signature capability means you don't have to go out searching for a notary to notarize your documents. That's an unnecessary risk in a pandemic year. But it's also time you can put to better use, as the process of appealing your assessment is now easier than ever.
To accommodate the need for social distancing safeguards, the Cook County Assessor's Office no longer requires the notarizing of forms to start the appeal process: a digital signature is all you need. The start of your appeal is just a few clicks away.