What Happens after Receiving a Property Tax Reduction?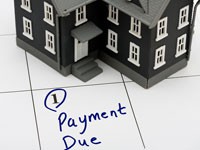 Congratulations: you've received a property tax reduction of $500 to $5,000… now what?
Mortgage Payment Impact & Government Regulations
The Real Estate Settlement Procedures Act (RESPA) limits the amount of money a lender may require a borrower to hold in escrow for payment of taxes, insurance, etc. The RESPA statute and regulations provide that lenders are capped in the amount of cushion they can require a borrower to maintain in their escrow account in the amount of one-sixth (1/6) of the total amount of items paid out of the account, or approximately two months of escrow payments.
Therefore, if you receive a reduction in the assessed value of your property, your mortgage servicer should reduce the amount of your monthly mortgage payment accordingly.
Continue reading →