5 Great Ways to Put Property Tax Savings Back into Your Property Value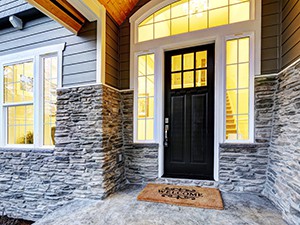 When you make a successful argument for reducing your property tax assessment, your tax bill gets smaller and you pay less, potentially for up to three years.
You've helped protect the value of your most important investment and you've got money you can spend to make your home worth even more. Just how far can you stretch the value of a successful property tax appeal?
Reinvest your property tax savings into the right home improvement efforts and deliver additional ROI to the value of your home. Here are five projects experts say can deliver the biggest returns.

Put Your Tax Savings to Work in the Kitchen
Most real estate agents will tell you that the kitchen is the most important room in the house when it comes to selling it. If your appliances are outdated, your house will be harder to sell. For $2,000 at a big box retailer, you could replace your refrigerator, range and dishwasher with more modern looking (average model) steel appliances that will appeal to potential buyers.
Give Your Property Tax Reduction a Fresh Coat of (Taupe?) Paint
Painting rooms can also make a big impact, and if you do the work yourself, you can save a lot of money. Depending on the brand, the cost of most interior paints falls between $25-$55 a gallon. Whichever brand you choose, for $200 or less, you could purchase 2 gallons of paint, brushes, rollers, trays and tape to repaint a room.
And when it comes to interior paint, the color of money, apparently, is "light taupe." According to the Zillow 2018 Color Paint Analysis, homeowners who painted their living rooms a neutral color like light taupe sold their homes for almost $2,800 more than expected.
Show Your Property Tax Bill the Front Door
If your front door is in good condition, painting it could be another great way to boost the value of your home. Zillow research here is also color specific: homeowners who painted their front doors black or charcoal grey sold their homes for $6,200 more than expected.
Little Improvements Add Up to Big Appeal
When your home's decor is dated, it can negatively impact its value. One of the easiest ways to update a tired look is to replace interior door knobs and light switch plates. Most doorknobs cost between $10-$15 while plates typically cost between $3-$5. It's a low-cost, high-value first step towards sprucing up your home.
Kick a Too-High Property Tax Bill to the Curb
This is a great time of year to take on curb appeal projects. Start with the grass. If you plant grass seed and fertilize it yourself, the cost is less than $200 for 6,000 square feet. If you need someone to resod your lawn, prepare to spend a lot more. According to Thumbtack, the national average for resodding is between $500-$800 for 1000 square feet. So that same 6,000 square-foot lawn would cost between $3,000 and $4,800.
Get Your Free Property Tax Savings Estimate
At Kensington, we can't paint your house or remodel your kitchen. But we can help kick-start your home improvement budget. Click on the link below and we will provide you with a free, no-obligation analysis to determine whether you are paying more in property taxes than you should be.
We have decades of expertise and a proprietary algorithm to determine whether your assessment is too high. If you decide to appeal there is no obligation to use our services. If you do, you pay nothing unless you win. Our clients usually win. In fact, if we don't think you have a strong case for significant savings, we will not recommend an appeal.
Call or click on the link below to learn how much you may be able to save.