Assessment Notices Mailed to Elk Grove Township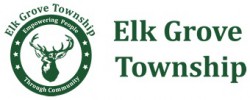 Elk Grove Township assessment notices were mailed on Thursday, March 22nd, by the Cook County Assessor's office. If you are a homeowner in Elk Grove Township the window to appeal your assessment is now open until the deadline of Monday, April 23rd.
We recommend you review your assessment twice per year, and appeal each time there is a strong appeal argument to be made. Others also recommend this approach.

Since not everyone has the time, interest, or expertise to conduct comparable analysis research we offer a free analysis and are happy to conduct that research for you with no obligation to hire us. Contact us before the Assessor deadline of April 23rd and we will provide you with our professional opinion on your property's assessment in comparison to others.