Appeal Deadlines Suspended as Cook Assessor's Office Manages the COVID-19 Threat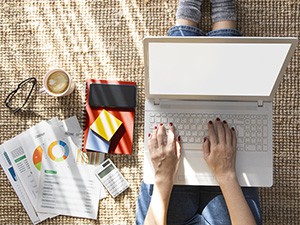 With health and safety as the primary concern at the moment, the Cook County Assessor's Office has temporarily suspended the deadlines for appealing your property tax assessment and the physical office is temporarily closed to the public.
If you live in one of the nine townships where the appeals window was open as of March 19, that means you can still file an appeal online, and the processing of appeals will continue. Residential property owners can also file applications for any of the various exemptions online as well.
If you live in one of the townships where assessment notices have not yet gone out, new dates for your appeal window will be announced as soon as they are available.
Kensington Taxpayer Advocates are Available to Help
In the meantime, at Kensington, our appeals staff is working remotely and available to help you attempt to lower your assessment. We are processing applications using e-signatures so you will not have to leave the safety and comfort of your home to begin the process of reducing your property tax bill. We will email you all of the required documents and you can sign using a smartphone, tablet or personal computer.

With all of the other disruption that we are all experiencing, we are committed to making sure that our clients do not have to pay more than they should in property taxes. If you have not yet taken the time to do so, click on the link below and we will get started on a free analysis to determine how much your assessment could be reduced on appeal. We can also check to ensure that you have applied for any exemptions for which you are eligible.
The following townships' assessment appeal windows are still open for appeal while the deadlines have been temporarily suspended:
Barrington
Evanston
New Trier
Norwood Park
Oak Park
Palos
River Forest
Riverside
Rogers Park
Get Started with a No-Obligation Tax Appeal Estimate
No matter where you live in Cook County, we can review your property tax assessment and provide an estimate of potential savings upon appeal. Our clients pay nothing unless we succeed in helping them obtain a significant reduction.
We recognize that your property tax bill may not be your highest priority at the moment, but with our help you can safely ensure that you do not pay more than you should.
Click on the link below to get started, or if you would like more information. Stay well!