Cook County Property Tax Outlook for 2019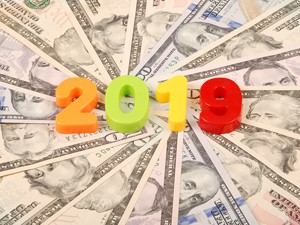 Will your property taxes go up or down this year? Who will get hit the hardest? Who might get off easy?
Here's our current outlook for Cook County property taxes in 2019, based on budget conditions and 20 years of experience in the property tax arena.
Last Year of Rahm's Tax Hikes
2019 is the last year of Rahm Emanuel's $588 million property tax increase with a $63 million increase coming due. This is $10 million higher than last year's increase but less than the increases of $363 million in 2016 and $109 million in 2017 – however, it's all additive.
The North Will Be Re-Assessed & See Big Increases
Starting with Norwood Park in late February and Evanston in mid-March, all Cook County North townships will be re-assessed this year. View our 2019 property tax deadline calendar to see when you can appeal in your township.

Because many low income townships have been over-assessed and because it has many affluent communities, many believe the North townships could see significant property tax increases this year.
We expect further increases for city townships, even though they were re-assessed in 2018. Conversely, we expect property taxes in the South townships to hold steady.
What You Can Do
Other than moving out of Cook County, the only thing you can do to shrink your tax bill, after you have filed for all eligible exemptions, is to appeal your property's assessment. Just make sure you are using the best comparable properties (comps) – especially if you did not appeal last year.
Our free property tax estimate uses an algorithm that helps us identify the most accurate comps, and the maximum property tax reduction you can expect to receive.
Family lawyers may try to appeal for you with the best of intentions but, unless they purchase the data from Cook County like we do, and can review dozens of nearby properties to identify the best comps, it's going to be very difficult for them to get you a maximum property tax deduction.
See for Yourself
Request a free Kensington property tax appeal estimate today to see how much we may be able to help you save.