Now Is the Time to Shop for Low Refinancing Rates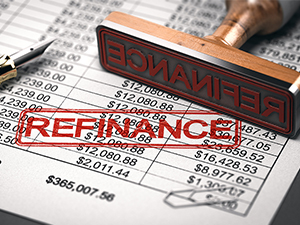 One reason people give for not refinancing their mortgage loans is the belief that they're not going to get a better rate than the one they already have, but with record-low interest rates, that's an increasingly unlikely scenario. 
Unless you have recently refinanced your mortgage, there's a good chance you are paying more than you should in interest. However, many people are hesitant to refinance, intimidated by the process of shopping around or concerned that it will take too much time and effort to find a lower rate.
If you can relate to this – don't be discouraged. Finding a lower rate typically involves talking to multiple lenders, working with a broker, and doing some research to find the best deal. Still, with historically low rates and easier-than-ever online refinancing tools, savings may be just a few mouse clicks away.
Don't Be Afraid to Get a Few Quotes
According to BankRate, the average 30-year fixed rate mortgage hit an all-time low of 3.03% in September of 2020. In part due to the COVID-19 pandemic, these rates are a characteristic of economically challenging times. As the economy begins to pick back up, these rates are likely to increase.
When looking to refinance a mortgage, many homeowners make the mistake of only contacting their current lender for a new rate. For the best results, talk to multiple lenders and shop around until you have found a better rate. If you're unsure of how to proceed, you can work with a mortgage refinancing partner or mortgage broker to assist you in negotiating a lower rate.
From reducing your interest rate and monthly payment to pulling cash out of your home, a partner can help negotiate maximum savings on your behalf.
Act Now Before Rates Increase Again
Throughout 2020, the economy has taken more than a few unprecedented turns, and with interest rates at record lows, the numbers are likely to go up, not down. The expectation is that rates will remain low throughout the earlier half of 2021 but stabilize as the COVID-19 pandemic begins to settle.
Don't wait for the rates to maybe fall a tenth of a percent – the savings aren't worth it. Start the process now by contacting your current mortgage lender, along with a few competitors. If you still aren't seeing the numbers you want, contact a mortgage broker to assist you in the process.
At Kensington, our mortgage experts can help you quickly determine if refinancing is the right move for you. As property owner advocates, it's our job to ensure you're not paying more than you should. Our mortgage broker has access to wholesale lenders with competitive financing and the expertise to find the best rate on your behalf.
Contact us through the link below to learn more about mortgage refinancing.