Protect Your Investment with Kensington Mortgage Brokerage Services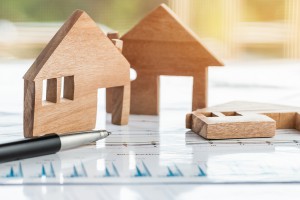 For most people, a house is likely the most important investment they will ever make, in multiple senses of the word. It's where you put down roots, raise a family, celebrate with the people you love. It can also be a source of wealth building and financial security.
That's why it's so important to protect your investment. That might mean making necessary repairs or improvements. It can also mean not paying more than you should for in interest or mortgage fees.
A small change in your mortgage interest rate can cost you tens of thousands of dollars over the life of your loan.

Yet, nearly half of modern home buyers fail to shop for the best rates, instead visiting only one mortgage lender before signing on to a loan, according to the Consumer Protection Bureau. That's because rates change regularly and it can be frustrating to get reliable and up-to-date quotes. And getting an accurate quote can be an uncomfortable process that requires sharing personal information with several lenders.
The Rate You Have versus the Best Rate
For the average home buyer, the difference between the rate they got and the lowest one available amounted to an extra $300 a year or $9,000 over the life of a 30-year mortgage, the bureau reports.
Why leave that money on the table when you can turn to a mortgage broker with access to a wide range of mortgage lenders? With the right advocate, you can find the right loan for your needs, whether that means a new mortgage or refinancing of an existing mortgage.
Get a Better Deal for Financing Your Home
Getting the best mortgage deal for your home or vacation home can help you meet your financial goals in 2020 and beyond. Even if you recently refinanced, you may find that you can get a better deal through Kensington Research & Recovery.
With over 17 years of experience in the financial services industry and an advanced degree in computational finance, our loan officer can find interest savings that others miss, helping you take control of your monthly payments.
Let Us Help You Find the Mortgage Option that Works for You
You'll have the added benefit of Kensington's reputation and long experience as an advocate for homeowners and other taxpayers. Our clients trust us year after year to help protect their homes and commercial properties from tax bills that are too high. Now we can bring the same level of advocacy to the process of financing or refinancing a mortgage, identifying the best deal for reaching your financial goals. Even if you have been turned down by your bank, we have access to wholesale lenders that may offer more competitive financing.
We may be able to help you:
Reduce your monthly payment
Reduce your interest rate
Access the cash in your home
Pay off your home faster
Pay more principal and less total interest
We are homeowner advocates working to ensure that more of your money is converted into equity in your home or money you can use in 2020 and beyond.
As property tax advocates, we have helped over 35,000 property owners save millions of dollars in taxes. Now, our mortgage brokerage services can help save you money as well.
Complete our online application today and let us do the work of finding the most competitive rates for financing or refinancing your home mortgage.
Contact Our Mortgage Specialist