Buying a Home? Avoid Property Tax Gotchas…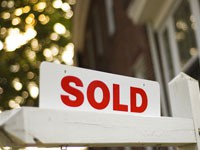 When buying a home, many scrutinize home prices, assessed value, interest rates, and even PMI when determining what to pay and what they can afford.
However, many neglect one of the most important financial aspects of home buying or, should we say, home paying: accurately estimating your property tax obligation.

Even worse: many accept their property tax obligation as a fixed cost, but we'll get to that in a moment…
How to Understand Your Property Tax Obligation
The best way to understand what you'll have to pay in property taxes is to see the seller's property tax bill. If that's not available, go to the Cook County Tax Portal, enter your PIN or address and take a look at the "Tax Billed Amounts & Tax History" section.
Keep in mind that, if you have a mortgage, this tax obligation is likely billed to you through an escrow account with your lender who estimates the annual amount and collects it from you with your monthly mortgage payment.
Previous Property Tax Appeals?
Next, you'll want to find out if the seller has appealed their property taxes at both the Cook County Assessor as well as the Board of Review – every year for each of the past 3-5 years.
If they have, you'll want to find out who did the appeal so you can gauge their effectiveness. Some do it themselves, some use an inexperienced online service and some use a lawyer that does property tax appeals.
After the Sale
Get in touch with us as soon as possible to get a free property tax appeal estimate if you want to see a reduction like this. If left unchecked by not appealing them, your property taxes will likely increase. If appealed, there is a high likelihood that they will decrease, possibly even more than expected increases. In this way, property taxes are not a fixed cost.
And remember: if you appeal your property taxes every year to keep them as low as possible, this will be a selling point for your home when the time comes.