Cook County Property Tax Appeal Schedule 2016
Attention Cook County Homeowners: Property Tax Reduction Season Is Here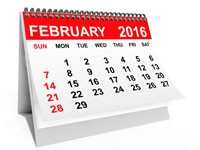 Every year, the Cook County Assessor accepts property tax appeals for each township for about 30 days and at various times from late January through late summer.
Each township's appeal window is different – see your township's property tax appeal window on the Assessor's full appeal schedule here.

Now Open & Coming Soon
Those homeowners living in the following townships can now appeal their property taxes:
River Forest: opened January 29 and to close on February 29
Riverside: opened January 29 and to close on February 29
Rogers Park: opened February 10 and to close on March 14
Board of Review Appeals
Remember: you can appeal your property taxes with both the Assessor and the Cook County Board of Review and it is possible to receive a significant reduction by appealing twice – every year. Board of review appeals are expected to begin in late August – see the schedule here.
Next Step: Free Estimate
Want to know how much your property tax reduction might be? Do you think you don't qualify for one at all perhaps because you qualify for an exemption(s)?
At no charge, we will estimate your property tax appeal reduction. If you hire us to appeal your property taxes, you only pay if a reduction is achieved. What have you got to lose?
(Hint: you could lose a lot by not appealing, self-appealing or using an internet service.)
Contact us for your free Cook County property tax appeal reduction estimate today